How Does Selling My House For Cash Work?
Request An Offer
Fill out one of our easy forms you can find everywhere on our site 😉
Or give us a call to speak with us in person. We're friendly so don't be shy.
985-283-2779
Property Evaluation
After speaking with you and learning about your property, we will do a market analysis and determine the best cash price we can offer for your property. We will also evaluate other viable options that may be available depending on your specific situation.
Receive Our Offer
After evaluating your property we may present you with a cash offer.
If you agree to our offer, we will move forward with the closing.
You control the entire process.
Get Paid

After we agree on a price, we schedule the closing at a Louisiana title company. The faster we can move through the title process the faster you can get paid. No hidden fees, charges or nonsense.
Why Should You Sell Your House Direct?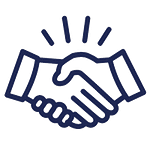 Win-Win Deals & Fair Offers
"Win-Win" deals and fair offers. We fully analyze your house and run it through our comprehensive market analysis process. We determine the most profitable avenue for your house which enables us to offer the best price possible. In many cases, we can see more profitable options than other home buyers.
No Fees
When you sell direct to a buyer like Louisiana Home Buyers, you don't pay listing fees, which can be as high as 6-7%. You don't have to pay the expenses that many times go along with listing a home such as repairs, painting, landscaping, cleanup, staging, appraisals, inspections, etc. The amount we agree upon is the amount you will receive at closing.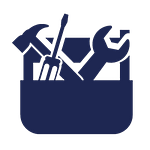 No Repairs
When you sell direct to us, you don't have to lift a finger or pay for all of the repairs and upgrades necessary to list a house. Many localities require updates due to code violations. Foundation issues, new roofs, windows, flooring, appliances can require tens of thousands of dollars in repairs before a louse can even be listed. We buy "as is" so you don't have to lift a finger or spend a cent on repairs.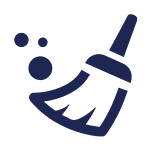 No Cleanup
There are many situations when a house has a massive amount of old furniture, personal belongings, appliances, trash, debris and other items that need to be physically removed and disposed of. When you sell your house for cash to us, you don't have to cleanup a thing. We take care of everything.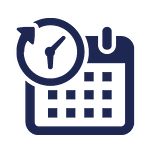 Choose Your Date
When you sell direct to Louisiana Home Buyers, you get to select the date and time that works best for you. You get your money at a time that works best for you.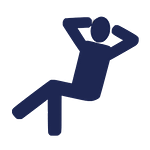 Relax and Get Paid
When you sell direct to Louisiana Home Buyers, you get peace of mind.  Whether it's freeing yourself from a costly inherited property, maintenance and tenant headaches, or just a difficult family situation. More and more people are selling direct everyday, You should too.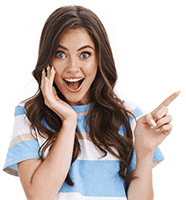 Selling Direct for Cash vs Listing with an Agent
It's smart to look at your options and see what will actually help you best reach your goals with the sale of your house.
While you may be able to get a higher "top line" sales price listing with a local agent, that doesn't always boil down to more money in your pocket or less headache. In some cases agents won't even list a house that isn't updated because they feel it will take forever to sell. In many other cases the condition of the house prevents people from obtaining a qualified loan which requires thousands of dollars in repairs and upgrade costs before you can even list it.
These are just a few reasons people choose to sell their home direct to us. People who are selling their homes direct to a buyer like us value the ease of our process and the peace of mind knowing they will get paid, the agreed upon price quickly and without the added expense of repairs or the worry of a collapsing market.
Take a look at the table below to get a picture of listing your home with an agent or selling your home for cash, today.
Enter the address of your property and where we can send your cash offer.
|      | Selling w/ A Agent | SOLD Direct for Cash |
| --- | --- | --- |
| Commissions / Fees: | Up to 6%, paid by you, the seller | NONE |
| Who Pays Closing Costs?: | 2% on average is paid by you, the seller | NONE – We pay all costs |
| Inspection & Financing Contingency*:          | Yes, sales can fall through | NONE |
| Appraisal Needed: | Yes, the sale is often subject to appraisal                  | NONE – We make cash offers |
| Average Days Until Sold: | +/- 91 Days | IMMEDIATE CASH OFFER |
| Number of Showings: | It Depends | 1 (Just Us) |
| Closing Date: | 30-60 +/- days after accepting buyers offer | The Date Of YOUR CHOICE |
| Who Pays For Repairs?: | Negotiated During Inspection Period | NONE – We pay for all repairs |