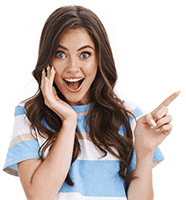 If you need to sell your house fast,
you can get a fair cash offer for your house and get your cash in days not months or years.
We buy houses in Louisiana and all surrounding areas. So if you're in an urgent situation, and you need to sell your house FAST, there's a good chance we'll buy it for cash.
If you need to sell quickly, without the hassle of paying expensive listing fees, repairs or closing costs, and you don't want to have to deal with the months or years of waiting to see if you can find a buyer, then you should sell your house to us.
NO Commissions: Save thousands by not paying a commission
NO Fees: No hidden costs or fees
NO Closing Costs: We will pay ALL the closing costs
NO Repairs: We buy in "AS IS" Condition (even if it's falling apart or dirty)
You Pick Your Move Out Date: We make your life & move easy
NO Showings or Open Houses: Sell fast without the headache
We'll make you a fair-market, cash offer for your house or property. We can typically close in less than 14 days, and will never require you to do any repairs, touch-ups, renovations, or cleanup. We'll buy it as is!
Our specialty is taking the hassle and stress out of selling your house. We understand the pressure many property owners are under during this time, and work to make this a simple, easy, and mutually beneficial experience.